The wife wants me to buy a new car... She is driving our 2013 Audi A4, and she wants me to get rid of our trusty 2007 Mazda 3.
My response to her was that if we look to do that, we should look to trade/sell our Audi. That would get us something like $15K to $20K. Trading/selling the Mazda would get us something like $2K... Not really significant when you look at the cost of a new car. She didn't want to give up the Audi so soon, AND what if we want to have another baby? We would need to look for an SUV or minivan or something. SO... What if you want a new car, don't want to keep it for a while, AND you don't have very much equity to use for down payment? LEASE!!!
Here are the requirements:
Gotta have all of the cool tech
Gotta have All Wheel Drive
Gotta have a largish cargo area
Gotta have 4 doors
Gotta have some additional room for growing baby and car seat
Here is what I am looking at...
Audi A5 Sportback
from $42,600
252 HP
3,704 lbs
0.29 Drag coefficient
24/34 MPG
7 Speed Transmission
186.3 / 79.9 / 54.6 Length / Width / Height
39.4 / 37 Headroom front/rear
41.3 / 35.1 Legroom front/rear
55.7 / 54.5 Shoulder room front/rear
21.8 / 35 Cargo capacity (cu ft)
Mercedes Benz GLC 300 4Matic Coupe
from $46,600
241 HP
4,001 lbs
0.31 Drag coefficient
21/28 MPG
9 Speed Transmission
186.3 / 82.5 / 63.1 Length / Width / Height
38 Headroom (in)
40.8 / 37.3 Legroom front/rear (in)
57.3 / 56.5 Shoulder room front/rear
17.6 / 56.5 Cargo capacity (cu ft)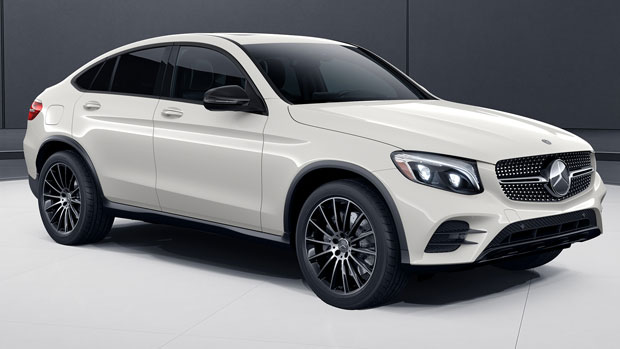 BMW X4
from $47,600
240 HP
4,130 lbs
0.36 Drag coefficient
20/28 MPG
8 Speed Transmission
184.5 / 74.1 / 63.9 Length / Width / Height
39.3 Headroom (in)
40.4 / 34.8 Legroom, front/rear (in)
57.2 / 56.0 Shoulder room, front/rear
17.7–49.4 Cargo capacity (cu ft)
All of the cars are comparable in terms of price and specs. The Audi stands out in terms of tech (the most bad ass of the bunch). I was surprised to see that the overall head room was comparable between all three. I would have thought that the MB and BMW would have won that battle.
Overall look, I have to go with the Audi as well. The lines are clean and it looks aggressive with out getting dated or weird. The BMW and MB look like beefed up cars... A lot like an AMC Eagle that a friend owned in High School...
What gets me is the MPG. All cars are the All Wheel Drive option. All have turbocharged 4 cylinder engines. The Audi has a slight edge in HP, but they are all about 245 HP.
The MB and BMW are significantly heavier, 300 and 400 lbs respectively, than the Audi. That, and the drag coefficient, make for a big difference in MPG.
I like my current Audi, and being at risk of being called the "Audi family," I don't think I can go wrong with the A5 Sportback. Just have to find a way to keep the price around that $42K...